We are a multicultural church family, comprising over 30 nationalities.
Every member in our church is valued and we believe that we all have a unique part to play in the Kingdom of God.
Our heart is to bring people into contact with the life-changing power of Jesus Christ, and in turn, train them to fulfil their God-given purpose in this world.
At Holy Nation Church, our desire is to ensure that all those who fellowship with us are invited to experience God's love, power, freedom and divine purpose for their lives. We have a wide variety of ministries at Holy Nation Church, through which we fulfil our passion to publish the Gospel.
We hold various special events throughout the year, including retreats and social gatherings at which all our members are welcome.
Watch our sermons on Youtube or listen to them on Souncloud - your choice :)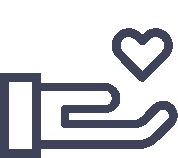 "Whoever is generous to the poor lends to the lord, and he will repay him for his deed."